« One Of These Bears Is Not Like The Other | RCS Blog Home Page | QUITE FRANKLY, I DIDN'T WANT TO BE ON THE MAIN STAGE! »
June 23, 2008
by Robbie Gillies
The Wall Street Journal is reporting that the NFL Network and ESPN are in talks to form some type of partnership. The NFL Network has been in trench warfare with the cable companies to get the Network on basic cable, but cable companies like Comcast haven't budged. The NFL Network tried to put heat on the cable companies by having a package of eight NFL games during the past two seasons, but many fans channeled their anger towards the NFL Network and not their cable providers. The cable companies have been unwilling to pay the price per subscriber the NFL Network has wanted. A combination with ESPN would assuredly result in wider distribution and a higher per subscription price.


One scenario that has been discussed would involve combining the NFL Network with the ESPN Classic network, which has relatively low ratings but wider distribution. ESPN would broadcast eight more games per season on ESPN Classic, and then attempt to wring higher subscription fees than the 16 or 17 cents it currently receives for the channel, according to Derek Baine, a senior analyst for SNL Kagan.
The move could also provide more real estate for ESPN. ESPN plans to open a facility near the Staples Center in downtown Los Angeles in 2009. They will air late-night SportsCenter's from this location among other possible programming. NFL Network is located in Culver City, just six miles west of downtown Los Angeles. The move to Los Angeles is sure to bring many more studio guests than Bristol, Connecticut. I still don't understand how they get these high-priced athletes to go the middle of Connecticut for an appearance on Baseball Tonight.
If a deal were to go down, there would most likely be some consolidation and I can only imagine some people will lose their jobs. So, let me help ESPN make their first firing: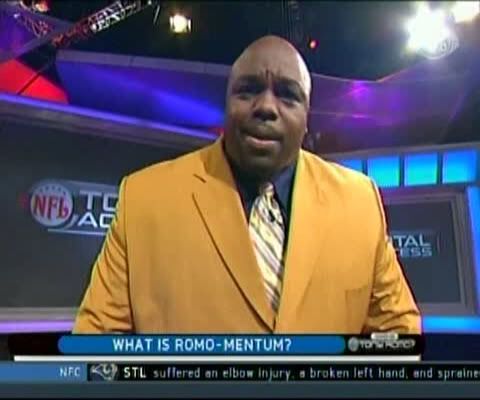 Sorry Jamie Dukes. No one cares what you think no matter how loud you are. ESPN already has Stephen A. Smith. They don't need Stephen A. Smith after a year's worth of Sizzler's buffets.