February 16, 2008 1:16 AM
Since, I'm assuming nobody watched the Celebrity All-Star Game, here's what might have happened:
NEW ORLEANS TEAM
Zach Gilford, of critically acclaimed, but low-rated Friday Night Lights, played extremely well while in the game, but had limited minutes resulting in an online petition to get him another chance next season.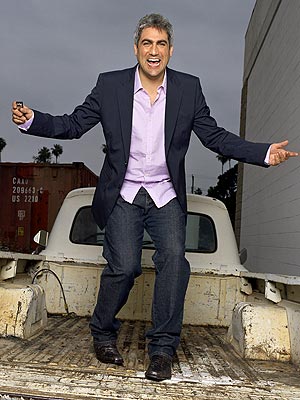 "Soul Patrol!"
Taylor Hicks played for 15 minutes and wasn't seen after that.
"Everyone wishes I was Chad Michael Murray"
James Lafferty (One Tree Hill) is benched when Stephen A. Smith thinks he looks the slightest bit like Slava Medvedenko.
"This IS my smile"
Stephen A. Smith constantly looked annoyed no matter how many times he's told this event is for charity.
HORNETS TEAM
Chris Tucker struggled early...
until James Kyson Lee came into the game. Tucker needs an Asian partner to really excel.
Josh Peck, of Nickelodeon's Drake & Josh, shakes his childhood image and flagrantly fouled Master P in order to gain street cred. No word if Lil Romeo will respond in kind.
Deion Sanders was called for multiple traveling violations when he tried to high-step with the basketball.
Milano with Barry Zito
Alyssa Milano isn't used to coaching celebrities. She's used to scoring with professional athletes.
If you actually want to know what happened here's a real recap.