June 18, 2008 1:35 PM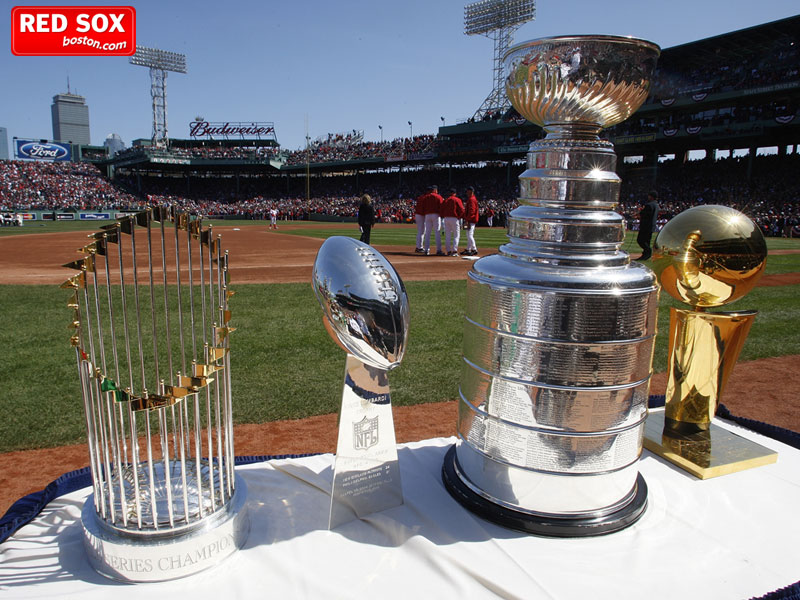 Another professional sports season ends, and another Boston team claims a title. Since early in 2002, that makes six titles for the Patriots (3), Red Sox (2) and Celtics combined. And from the make-up of those teams - and perhaps more importantly, the people they have in charge in the front offices - their success doesn't seem to be a passing fad.
Look at the past year (June 17, 2007-June 17, 2008) in the Hub (non-Boston fans, my apologies):
Red Sox: Went 94-71 (.570), won the AL East for the first time since 1995 and then captured their second World Series in four seasons.
Celtics: Were 82-26 (.759), won the Eastern Conference and, obviously, won their first NBA Championship since 1986, adding to their all-time record with their 17th title in the franchise's history.
Patriots: Famously (infamously?) went 18-1, surgically taking apart teams at times during the regular season, before advancing to their fourth Super Bowl in the past seven seasons. Unfortunately, I don't remember what happened in that game... Sorry.
Bruins: Despite being the forgotten team in Boston, the Bruins held their own, going 41-29-12 and making the playoffs as the eight-seed, where they nearly upset the top-seeded Montreal Canadiens in seven games.
The four teams finished the past year with a combined record of 235-139 -- that means they won roughly 63% of the time. You can even throw in the New England Revolution (that's soccer) - they've gone 17-9-6 in that same time, and made it to the MLS Cup three years in a row (all losses, but still).
This is not written simply to brag (OK, maybe a little), but rather to point out just how remarkable Boston's recent success has been. I'm just trying to enjoy it -- I know it won't last forever.