June 24, 2008 3:00 PM
Oh, that's just one guy? And HE'S a quarterback?? Yes, that's Jared Lorenzen. One of my favorite players ever was released by the Giants. And the fat jokes never stop:
From the New York Post Blog
The New York Giants trimmed some fat from their roster cutting five players including backup quarterback Jared Lorenzen.
Let's hope Lorenzen lands in Oakland where he can join 300-pound starter JaMarcus Russell. This leaves David Carr as the Giants back-up. While not as funny as Lorenzen, he's still good for a chuckle now and then.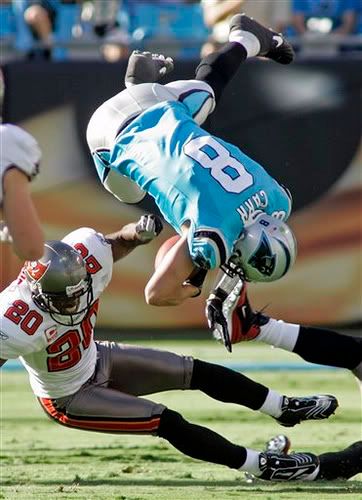 Giants better hope Eli Manning can stay healthy.